I'm looking for some advice on weather to go for short or long tube headers. I'm aware that I'd probably have to get a mini or lt1 starter to make them fit.
Is there much difference between the two?
I'm aware ground clearance is an issue, at the moment with my stock exhaust the lowest point is my decat pipe with 5 1/4in ground clearance. the only real way of routing the y pipe, which I would have to make, is around either side of the trans pan and under the trans cross member. I held my claybar tub under the cross member, it measures just under 2 7/8in, giving 4in ground clearance.
I've added 2 pics, the side 'reinforceing' bits of the cross member are 1in. so what if I cut them off, just enough to have the pipe a little higher. then on the back side weld a L bracket that could bolt on the inner side of the frame to compensate for the loss of support? I've drawn the added L bracket red in my drawing.
Here's a spare cross member showing the reinforceing side bits: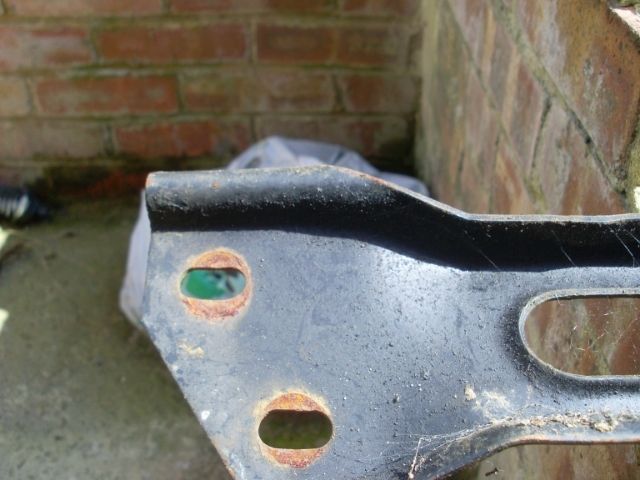 and here is my proposed mod: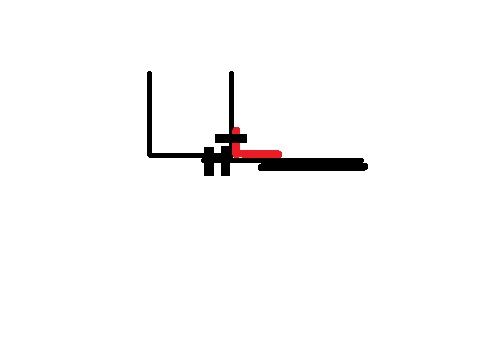 the long tube headers have 3in collectors and come with reducers, so if my y pipe was 2.5in, that could give 1/4in more clearance. the proposed mod nearly 1in, so I'd guess with that being the lowest point, I should loose max 1in clearance.
I also know that shortys are almost a bolt in. long tubes may require more work. I've read some people had to dent thiers to clear the engine cross member, but I'm sure I could grind/weld a V shape into it rather that damaging the headers.
Oh and I haven't tried using the scary looking welder under the stairs yet, so no idea how easy/hard/impossible it is to teach myself welding.
Is it worth trying longtubes, or should I just go shorty?
thanks.
RIchard